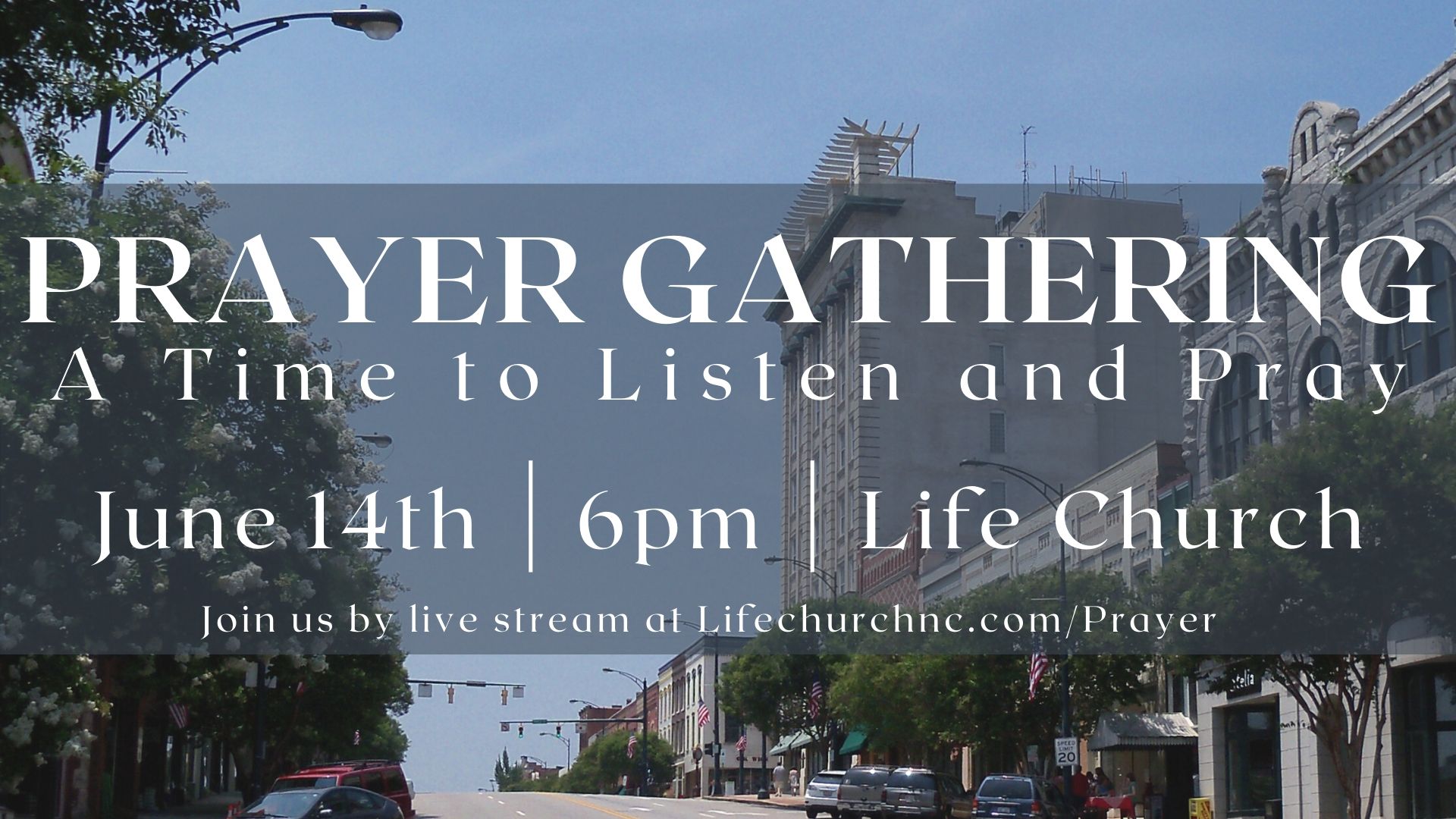 Dear Life Church family,
I'm so grateful for the many of you who turned out - in person and online - for our Prayer Gathering on Sunday, June 14. I was helped and challenged by our time listening to and learning from friends in the Black community, and thankful for the time to pray for our church and city, and against the evil of racial injustice.
Having said that, if our only response to racial injustice and our only ministry to the Black community in our city is a prayer gathering, we have failed. This was a first step, not a last step.
What, then, is the next step?
Humbly, I'd like to encourage you to adopt five postures in the weeks ahead as each of us seek to answer that question. This is not a plan, so much as an admonition to walk in these ways as we seek to love and serve our city.
A posture of listening. I'm deeply thankful for the friends the Lord has given me in the Black community. I'm helped immensely, as a pastor and as a person, by hearing their stories and learning about their experiences. I pray that you'll take the time to listen to the people you know who come from non-majority cultures. Ask questions. Learn about their challenges, their burdens, and their stories. I pray that this will spur you to Christ-honoring action. At the least, I am sure it will give you greater empathy, allowing you to bear the burdens of non-majority culture brothers and sisters in Christ.

A posture of learning. As important as it is to listen to friends in the Black community in this season, it is more critical that we learn from Scripture. In our response to racism and racial injustice, we need to be biblical above all. Our response shouldn't look just like the world's response, because it should be fueled by and shaped by the counsel of Scripture.

That is why I'd encourage you to take time in this season to adopt a posture of learning. All of us can grow in the ways our minds and hearts are shaped regarding these issues by the truth of Scripture. Furthermore, there are so many helpful resources available as we seek to learn in this space. Several people on our staff, and even a few of our Life Groups, have been helped by this study produced by the North American Mission Board. Kristen and I have found these booklets useful in helping our children think biblically about racism.

A posture of prayer. It isn't lip service to say that prayer is our best strategy in fighting racism. Racism is an outward expression of the sinful human heart. It is a spiritual problem that cannot be overcome by flesh-and-blood solutions alone. As believers, we should be praying for an end to racism and racial injustice everywhere. Will you consider carving out five minutes a day or week in your schedule to commit to praying for an end to the evil of racism?

A posture of love. Biblical love is not merely an emotion. Though it emerges from the heart (especially the heart's delight in being known by God - see 1 John 4:12), biblical love always and necessarily overflows into action. Many people in our culture are evidently hurting in this season. What specific ways can you show them love in the midst of their grief? Is there one person you know whom you can love deliberately and intentionally in this season?

A posture of grace. It is hard to imagine a people more divided - politically, philosophically, and socially - than Americans in 2020. Every issue is polarizing. Every issue is politicized. Every issue becomes a trap by which well-meaning Christians can be ensnared if we aren't careful to show one another grace.

As a church family, we share a wide range of convictions regarding how Christians should respond to racism. Please hear me clearly: We agree that Christians should respond to racism. But we differ on how we should respond. May that disagreement not divide us! Let us not be legalistic, assuming that any response that looks different than our own response is deficient to our own response. Let us assume the best in one another, showing patience, love, and forbearance to one another, as we all strive to listen, learn, and grow in our response to racism.

I love you, Life Church. I am praying for you as you strive to walk faithfully in this challenging season. If I can serve you in any way, please let me know!
Blessings in Christ,
Pastor James