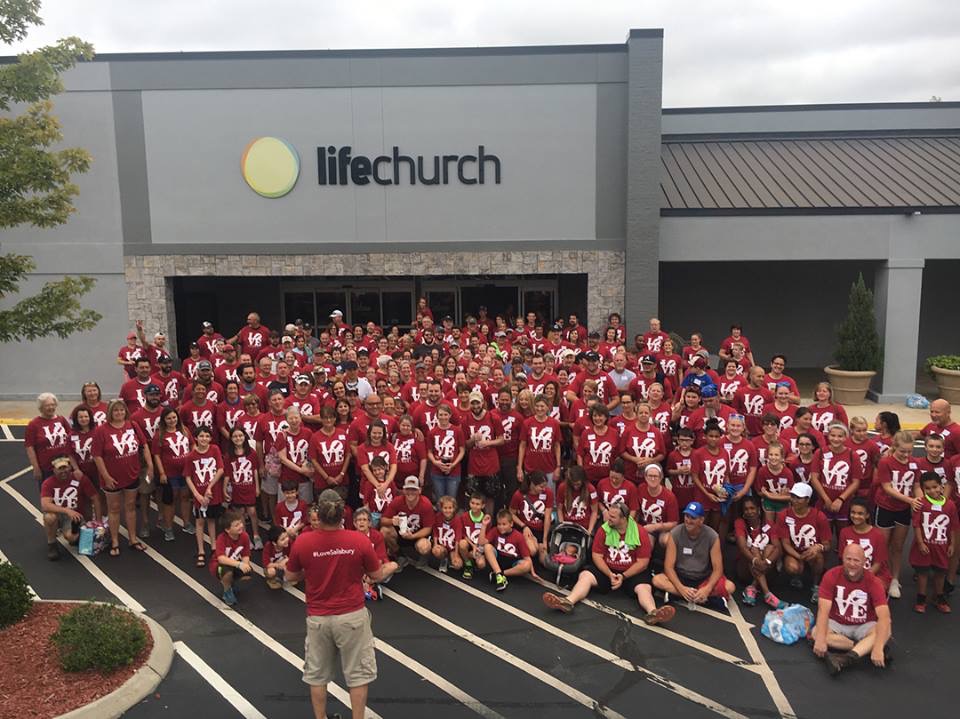 On Saturday, August 18th, Life Church sent out over 250 from our church family to serve in 18 different locations across Salisbury and Rowan County for our very first Love Salisbury event, coordinated by our Mission Team.
Special thanks to Jason Shinn for capturing this day for us so beautifully!
For more pictures from the day, visit our Facebook page or search hashtag #lovesalisbury.
Share your experience with us!
If you were part of Love Salisbury in any way, we'd love to hear about your experience. Will you take a few minutes to complete the information below? We would also love to be able to share some of this with our church family. Thank you in advance!
For questions about this event, and other opportunities to serve missionally both locally and abroad, please contact our Missions Team.